Keynotes
Theme 1


Edouard Gentaz
Professeur of Developmental Psychology. (University of Psychology and Educational sciences (FAPSE) University of Geneva)
During his academic career at CNRS, France (1999-2012) and at Geneva University (since 2012), Edouard Gentaz has developed several research programs to design and evaluate many types of intervention for young children, involving collaborations with other scientifics disciplines. He designed specifics interventions to increase children's school performance and assessed their effects. The results of his studies have resulted in several multisensory methods and tools useful to teachers to improve learning during classes time.
Theme 2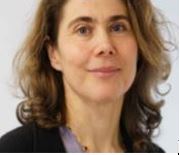 Nathalie Mons
Nathalie Mons, University Professor, Training and Learning reshearch Unit (FOAP). National Arts and Craft Conservatory
Nathalie Mons devotes her research to the analysis of public education policies in an international comparatist perspective. In the context of french and european research projects, her works focuse on the process of making school policies, their local implementation- and the resistance phenomena that can be developped- as well as the evaluation of these reforms on student's compentences and attitudes. Nathalie Mons directed the CNESCO (Conseil national d'évaluation du système scolaire) from 2014. She was given the professorship named « Evaluation of publics education polities » created in july 2019 at CNAM.
Theme 3

Dr. Ingunn Johanne Ness
Dr. Ingunn Johanne Ness is a senior researcher and Cluster Leader at the Centre for the Science of Learning & Technology (SLATE).
She has a PhD from the University of Bergen, Faculty of Psychology, Department of Education, and a postdoc from the Faculty of Psychology, SLATE. Ness leads the innovative research futures efforts in SLATE and carries out research on interdisciplinary collaboration, innovation, creativity, and leadership. Ness has a particular interest for the sociocultural approach and works with one of the world's leading environments on sociocultural theory, the OSAT group at the Department of Education, University of Oxford and Webster Center for Creativity and Innovation (WCCI). In addition, Ness has close collaboration with business such as Equinor. She has a number of publications in International journals and Handbooks and her main teaching areas are creative knowledge processes, innovative methods and supervision of Master and PhD students. Ness is co-editor in a Special Issue in The Creativity Research Journal, Section Editor for the Palgrave Encyclopedia of the Possible, Associate Editor of The European Journal of Psychology and co-editor on Dialogical pedagogy, creativity and learning, KLIM forlag, Denmark.
Axe 4
« Table ronde » animation with guests researchers, on the theme of collaborative research.
Eric Sanchez
Professor at the University of Fribourg ( in Switzerland).

Eric Sanchez has passed the biology-geology agregation and he is authorized to direct research in educational sciences.
He is a specialist in educational technologies and his work mainly focuses on the relationship between play and learning at « formal » school (school and university) and « no formal » education (museums)
From a methodological point of view, his work is based on collaborative design-based research and learning analytics.